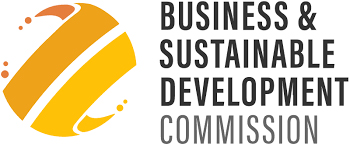 The Commission brings together three dozen leaders from business, finance, civil society, labor, and international organizations, with the twin aims of mapping the economic prize that could be available to business if the SDGs are achieved, and describing how business can contribute to achieving them.
Sustaining Your World: How Business Can Help Solve the Planet's Challenges
The planet in crisis: how inequality continues to rise while environmental risks worsen
Making farming work for business and farmers alike
Turning farming around in the Ivory Coast
Can the Sustainable Development Goals become a successful business strategy?
Flagship report
Better Business, Better World
The Commission's flagship Better Business, Better World report shows how pursuing the SDGs could raise trillions in new market opportunities in ways that extend prosperity to all.
Hear from the Commissioners
Deep Dive Reports
As well as its flagship report, the Business & Sustainable Development Commission has also published a series of detailed reports by leading experts which take a deep dive into some of the key issues around business' role and opportunity in realizing the SDGs.