In the 2015 Report, AkzoNobel demonstrates that it has carried out an initial review of the SDGs against its wider corporate agenda and priorities and is able to pinpoint the specific stages in its value chain where it believes it can make the most significant contribution.
The company also distinguishes the level of impact it can have at different stages, categorising potential levels of contribution as either "main", "intermediate" or "minor".
This case study illustrates the benefits of applying a value chain approach in helping companies to assess, visualize and fully understand where their activities intersect with the SDGs, enabling them to and prioritize and take action accordingly.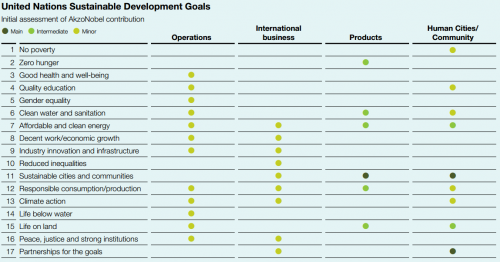 More information: