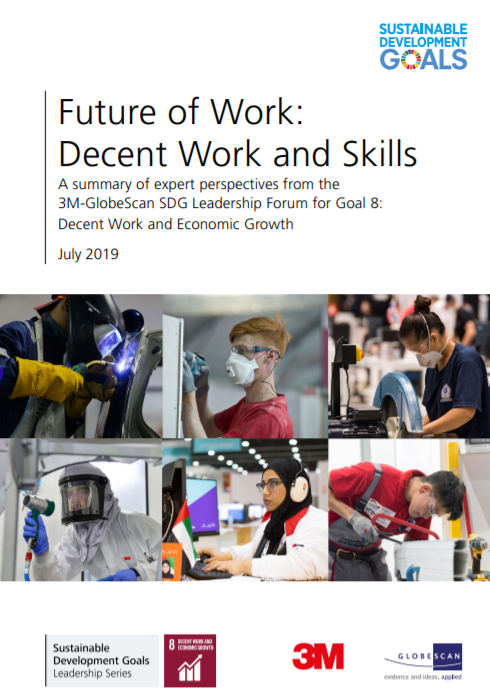 Future of Work: Decent Work and Skills
Who's behind it? – 3M, GlobeScan
How can it help? – In 2018, a diverse group of stakeholders from civil society, multilateral organizations, and the private sector joined hosts GlobeScan and 3M for the SDG Leadership Forum for Goal 8: Decent Work and Economic Growth.
Together they explored the future of work and what will be needed to support skills development for decent work and economic prosperity. In our globalized economy, technological advancement and competitiveness is empowering rapid evolution in work and production. The World Economic Forum urges business leaders and governments to take a proactive approach to developing the skills of their future workforces.
This report summarizes the discussions and identifies key challenges and priorities for action. The report also shares results from a poll of Forum participants surveyed during the event.