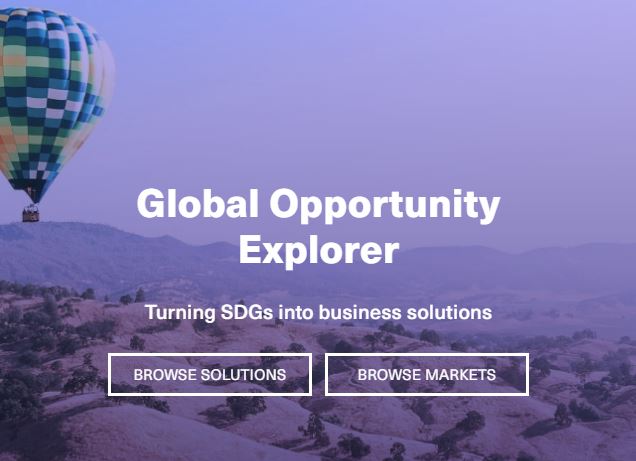 Global Opportunity Explorer
Who's behind it? – Sustainia, DNV GL and the UN Global Compact
How can it help? –
The Global Opportunity Explorer is a joint project between Sustainia, DNV GL and the UN Global Compact, created on the conviction that the SDGs offer a myriad of business opportunities with great value to companies, society and the environment.
It takes the form of an online platform which highlights hundreds of sustainable solutions and market opportunities which address the SDGs.
Leveraging five years of research involving 18,000 business leaders, the platform identifies and sizes market opportunities, underlines how certain companies are already moving into these spaces and enables users to filter opportunities in terms of the various SDGs they align with.
A source of inspiration and ideas for potential partnerships for those companies looking to capitalize on a range of SDG-related opportunities.