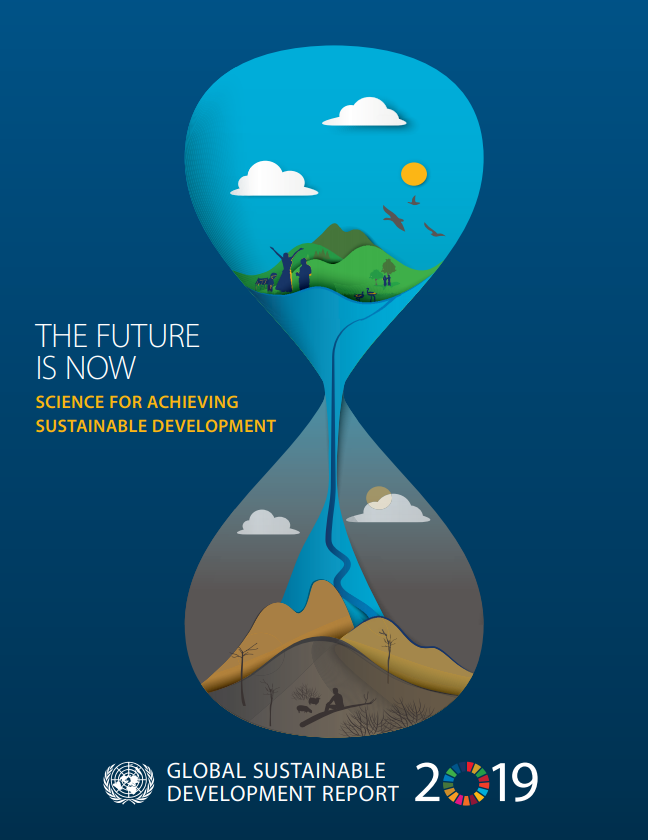 Global Sustainable Development Report 2019: The Future is Now – Science for Achieving Sustainable Development
Who's behind it? – Independent Group of Scientists appointed by the Secretary-General
How can it help? – This Global Sustainable Development Report 2019 is distinct from, and complementary to, the annual Sustainable Development Goals progress report prepared by the Secretary-General, which tracks progress across goals and targets using indicators from the global indicator framework.
This report does not produce new evidence; rather it capitalizes on existing knowledge across disciplines, through an "assessment of assessments". It highlights state-of-the-art knowledge for transformations towards sustainable development and identifies concrete areas where rapid, transformational change is possible.
The Report is not only a product but also a process for advancing collaboration among actors in science, Government, the private sector and civil society in all regions of the world towards identifying and realizing concrete pathways for transformation driven by evidence.