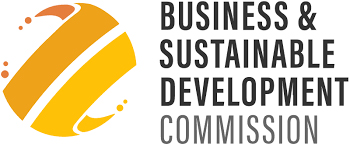 From 2016 to 2018, the Commission brought together more than 35 leaders from business, finance, civil society and international organizations to make a compelling case for companies to align with the Sustainable Development Goals. Its flagship report, Better Business, Better World, shows how sustainable business models could unlock more than US$12 trillion in new market value and create up to 380 million jobs by 2030.
Business and Sustainable Development - Impact Film
Sustaining Your World: How Business Can Help Solve the Planet's Challenges
The planet in crisis: how inequality continues to rise while environmental risks worsen
Making farming work for business and farmers alike
Turning farming around in the Ivory Coast
Can the Sustainable Development Goals become a successful business strategy?
Flagship report
Better Business, Better World
The Commission's flagship Better Business, Better World report shows how pursuing the SDGs could raise trillions in new market opportunities in ways that extend prosperity to all.
Regional Reports
Regional reports, covering Asia, Africa, India, the Middle East and Latin America & The Caribbean deliver the message of the SDGs for key regions.
Hear from the Commissioners
Deep Dive Reports
Together with leading experts, the Commission has published a series of detailed reports which take a deep dive into some of the key issues around the role of business and opportunities in realizing the SDGs.
What's next?
The Commission's legacy lives on through the following initiatives that were inspired by recommendations from the Better Business, Better World report: