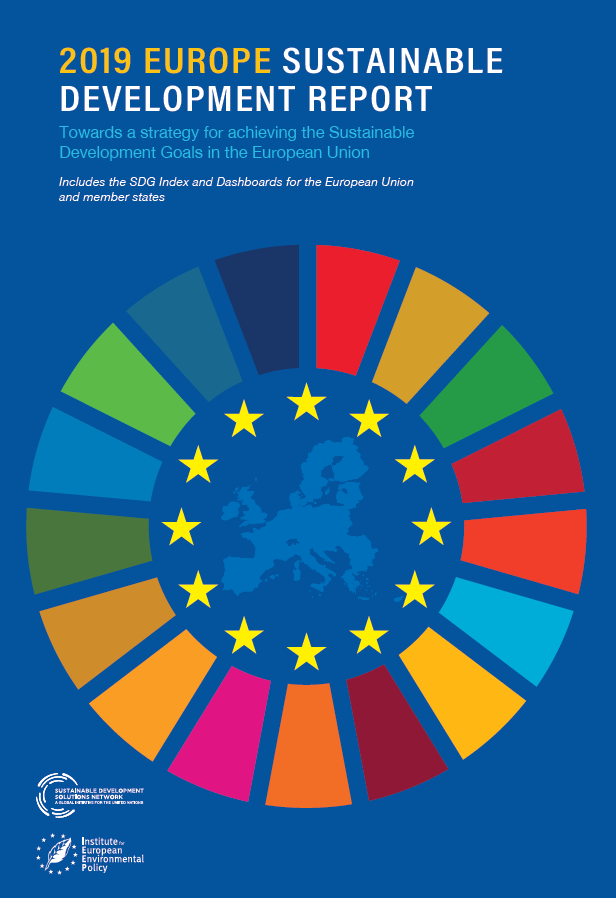 2019 Europe Sustainable Development Report
Who's behind it? – Sustainable Development Solutions Network (SDSN) and the Institute for European Environmental Policy (IEEP)
How can it help? – The 2019 Europe Sustainable Development Report is the first independent quantitative report on the progress of the European Union and its member states towards Sustainable Development Goals (SDGs). Key observations include: 
While European countries lead globally on the SDGs, none are on track to achieve the Goals by 2030.
Countries closest to achieving the SDGs include Denmark, Sweden and Finland, whereas Bulgaria, Romania and Cyprus rank last among 28 countries assessed.
The EU and its member states face the greatest challenges on goals related to climate, biodiversity, and circular economy, as well as achieving the convergence in living standards, both within each country as well as across countries and regions.
The EU generates large, negative spillovers that impede other countries' ability to achieve the SDGs. The largest negative impacts are caused by unsustainable demand for agricultural, forest, and fishery products.
The report outlines six transformations that together can achieve all 17 SDGs and applies them to the European Union, and offers practical recommendations for how the EU and its member states can achieve the SDGs with a focus on three broad areas: internal priorities, diplomacy and development cooperation, and tackling negative international spillovers.Key findings of the report are consistent with major related publications: the 2019 Eurostat report, the UN 2019 GDSR report, and the 2018 EEA monitoring report.