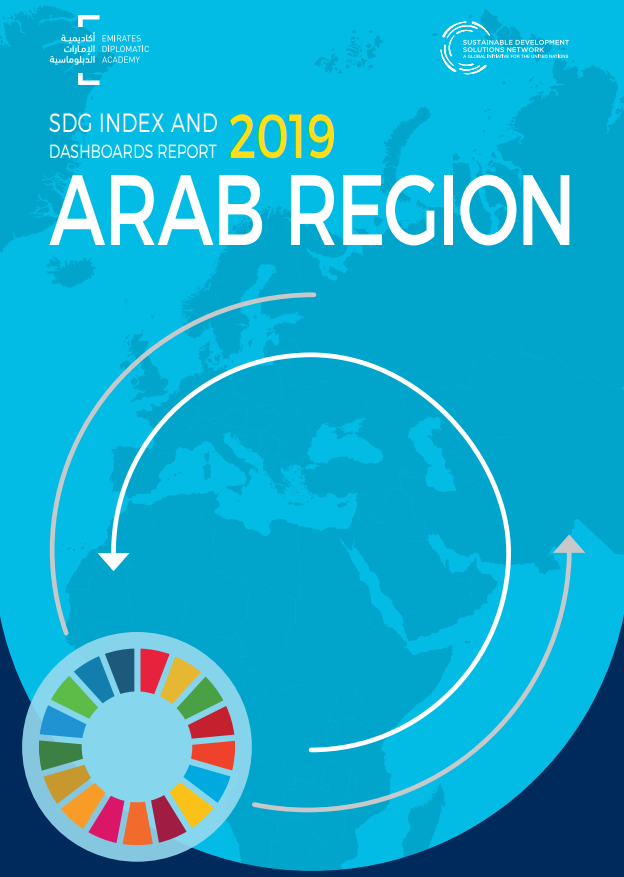 2019 Arab Region SDG Index and Dashboards Report
Who's behind it? – Sustainable Development Solutions Network (SDSN) and the Emirates Diplomatic Academy
How can it help? – The Arab Region SDG Index and Dashboards are intended as a tool for governments and other stakeholders to measure progress on the Sustainable Development Goals (SDGs), and to highlight gaps in both implementation and data. The 2019 Arab Region SDG Index is the first in its kind and is therefore also intended as a conversation-opener about priority areas, policies and actions.
Compared to the Sustainable Development Report 2019, which contains the SDG Index and Dashboards for all UN Member States, the 2019 Arab Region Index introduces 30 new indicators that reflect regional priorities and challenges and comprises 105 indicators, each of which have an assigned score (0–100) and a traffic light colour (green, yellow, orange, or red) to indicate performance. 
The report also includes case studies from regional experts that dive deeper into key areas of relevance for the region, including water, food, energy, stabilization, policy, capacity building and data.