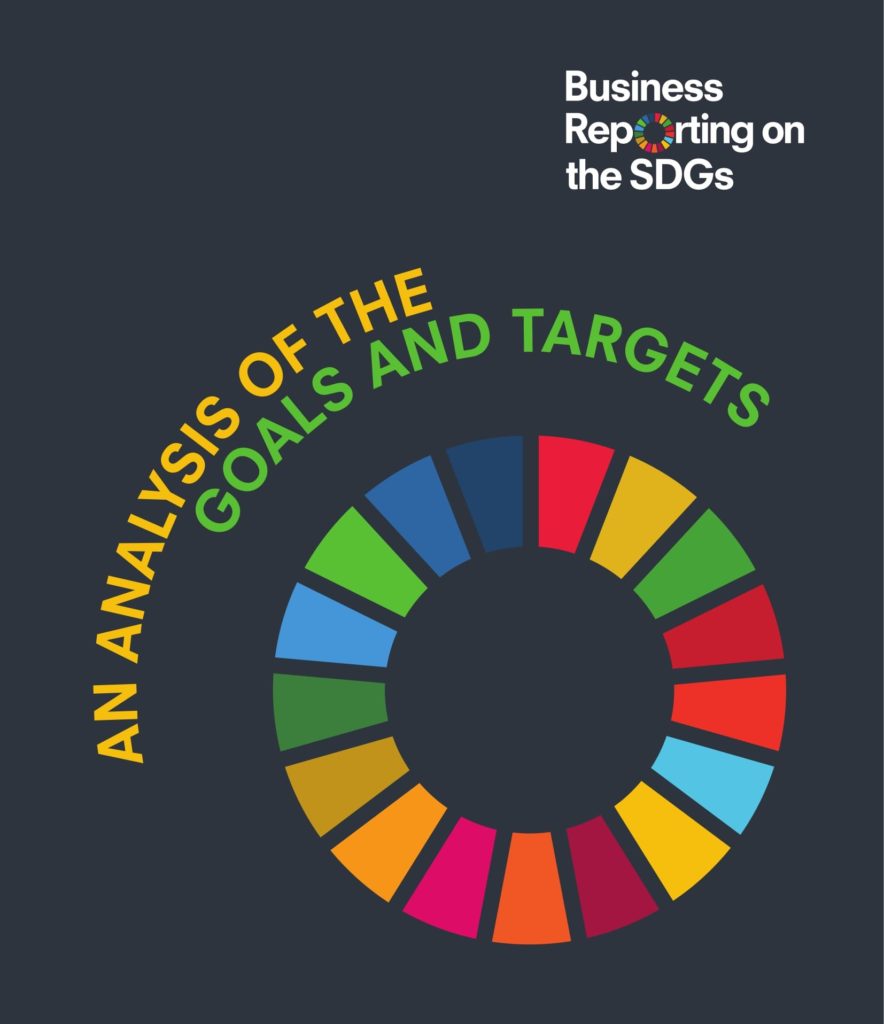 Business Reporting on the SDGs: An Analysis of the Goals and Targets
Who's behind it? – Global Reporting Initiative, UN Global Compact
How can it help? – As part of a wider Corporate Reporting on the SDGs initiative, GRI and UN Global Compact published this analysis of the goals and targets to assist businesses measure and report their contribution to the SDGs.
The analysis provides an inventory of possible disclosures per SDG, at the level of the 169 targets and links each disclosure to a menu of potential actions businesses can take to contribute to each target. It also highlights the gaps, where there are no relevant disclosures for a particular target.
This resource will be complemented by a subsequent publication, A Practical Guide to Defining Priorities and Reporting, that will provide a structured approach to help companies choose which targets to report on and how to use their reporting to drive action.