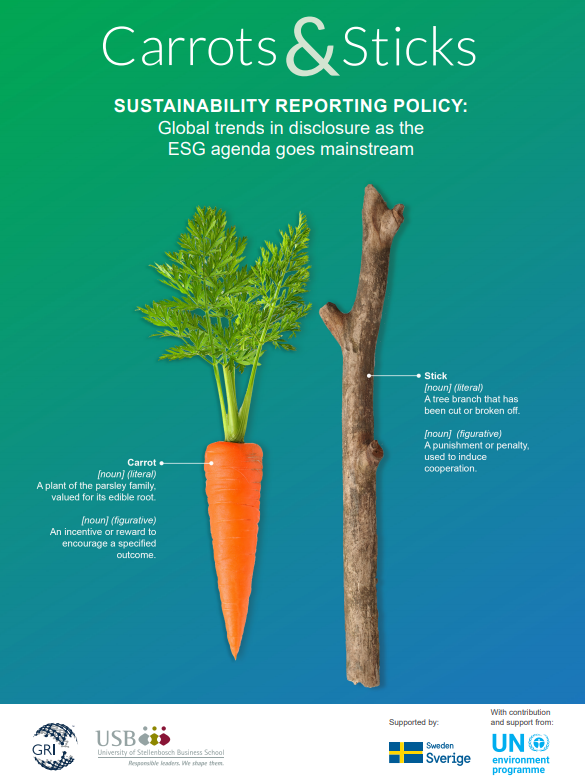 Carrots & Sticks 2020 Report
Who's behind it? – Global Reporting Initiative (GRI), University of Stellenbosch Business School (USB) with contributions of the UN Environment Programme (UNEP) and WBCSD's Reporting Exchange
How can it help? – The fifth edition of the Carrots & Sticks report assesses the regulatory landscape of non-financial and sustainability
reporting. It provides an analysis of the latest trends in reporting provisions, covering 614 reporting requirements and resources (a substantial increase on the 383 assessed in the previous report in 2016) across over 80 countries, including the world's 60 largest economies.
A new addition in 2020 is insights and context gathered through interviews with policymakers, who give their views on good practices in phasing in ESG disclosure requirements.
The report demonstrates that the SDGs have become a global reference for sustainability reporting policy. However, it also argues that alignment in the sustainability reporting field is still falling short, with greater collaboration needed between standard setters, reporters, information users, regulators and policymakers, to streamline requirements and improve the quality of disclosure.