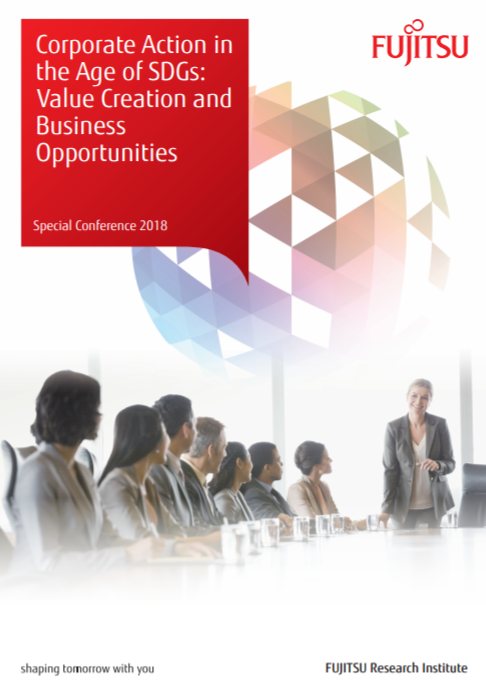 Corporate Action in the Age of SDGs: Value Creation and Business Opportunities
Who's behind it? – Fujitsu Research Institute
How can it help? –  This conference report captures the discussions of an SDG focused event hosted by Fujitsu Research Institute at the headquarters of the Japanese Business Federation (Keidanren), focusing on the topic of "Corporate Action in the Age of SDGs: Value Creation and Business Opportunities".
Interest in the role of business in in the 2030 agenda has risen markedly in Japan. The Japanese government has moved to recognize the importance of corporate action in realizing the goals, while Keidanren has also recently amended its Charter of Corporate Behavior to include details on the SDGs and the role of business in achieving them.
This conference attracted 300 attendees from the Japanese business community. It highlighted global trends relating to corporate alignment with the SDGs and explored how Japanese companies could move to maximize their potential to contribute to the goals while also using them as a framework to drive forward new business opportunities.
Julian Hill-Landolt, Director, Sustainable Lifestyles represented WBCSD and highlighted our thinking as articulated in the CEO Guide to the SDGs. Other speakers included representatives from the Earth Security Group, Fujitsu Limited, Fujitsu Research Institute, MSCI ESG Research, Sompo Japan Nipponkoa and Sumitomo Chemical.