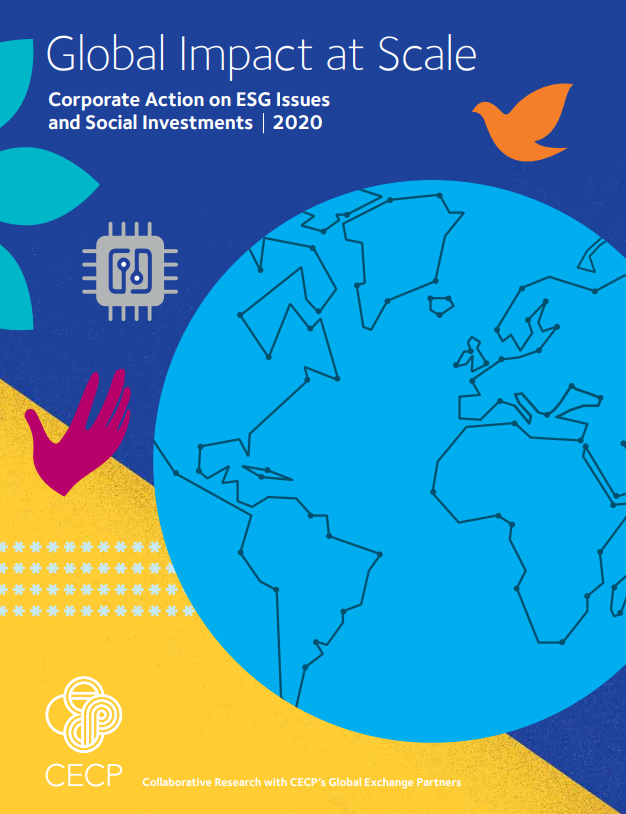 Who's behind it? – Chief Executives for Corporate Purpose (CECP)
How can it help? – CECP, in collaboration with its Global Exchange (GX) Country Partners, released the Global Impact at Scale report in 18 countries around the world, which sought to coalesce global company actions related to their ESG issues, community investments, and how certain factors are playing a role in the social strategies companies plan to put forward.
Key findings of the report include:
81% of companies act on the SDGs, including using them as a framework for reporting, and integrating them into strategy.
59% of companies consider private-sector partnerships sufficiently important to be included in reporting to their CEO/senior executives.
Companies that prioritize the use of SDGs increased by more than 20% compared to last year.
Community investments increased for 58% of companies over the last 3 years.
An in-depth analysis of Bloomberg's Environmental, Social, and Governance (ESG) data of the top 3000 global companies by revenue size.