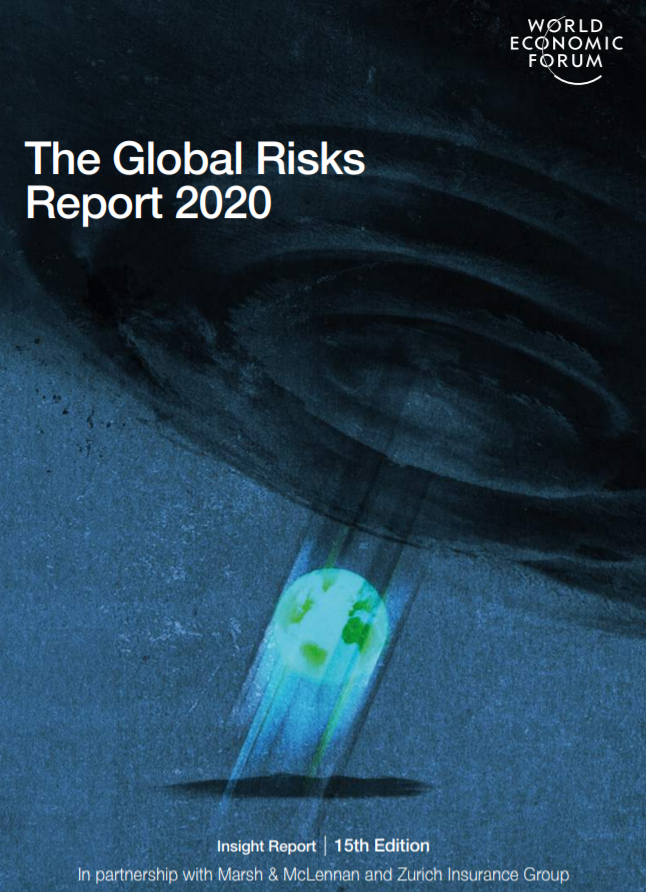 Who's behind it? – World Economic Forum
How can it help? – World Economic Forum's Global Risks Report 2020 is the organization flagship's annual publication bringing stakeholders together to develop sustainable, integrated solutions to the world's most pressing challenges.This year's edition forecasts 2020 to be a year of increased domestic and international divisions and economic slowdown. Geopolitical turbulence is propelling us towards an "unsettled" unilateral world of great power rivalries at a time when business and government leaders must focus urgently on working together to tackle shared risks.
Since the survey's launch 10 years ago, the identified top five global risks in terms of likelihood are all, for the first time, environmental. Alarming trends include: 
Extreme weather events with major damage to property, infrastructure and loss of human life
Failure of climate-change mitigation and adaptation by governments and businesses.
Human-made environmental damage and disasters, including environmental crime, such as oil spills, and radioactive contamination.
Major biodiversity loss and ecosystem collapse (terrestrial or marine) with irreversible consequences for the environment, resulting in severely depleted resources for humankind as well as industries.
Major natural disasters such as earthquakes, tsunamis, volcanic eruptions, and geomagnetic storms.