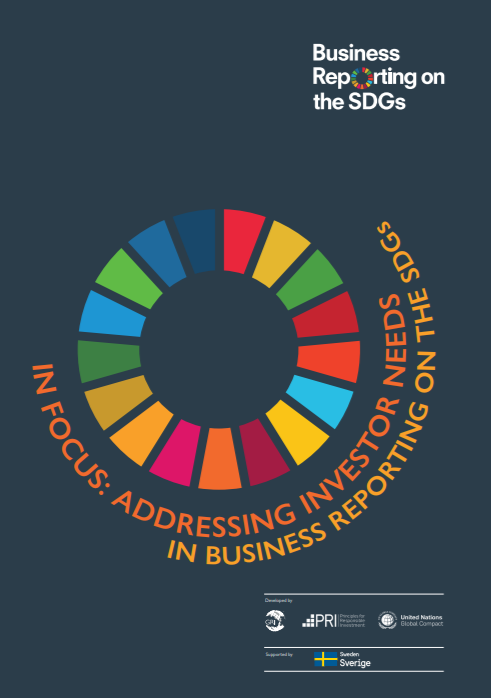 In Focus: Addressing Investor Needs in Business Reporting on the SDGs
Who's behind it? – GRI, UN PRI and UN Global Compact
How can it help? – This document provides perspectives and recommendations on the key parameters of corporate reports that refer to the SDGs which investors are most likely to find useful. The aim is to help companies include information related to the SDGs in their corporate reporting in a way that can effectively inform investor decision making processes.
It is aimed at corporate sustainability reporting practitioners responsible for integrating SDG information into their business reporting processes, and can help investors in their engagement with companies on their SDG efforts.
This work builds on currently available disclosures and does not intend to create a new reporting framework, a merger of existing frameworks or a new set of standards. By focusing on the SDG-related information needs of investors specifically, this document complements the guidance "Integrating the SDGs into corporate reporting: A Practical Guide", which outlines a process to embed the SDGs in business and reporting processes in alignment with recognized principles related to human rights and the environment.