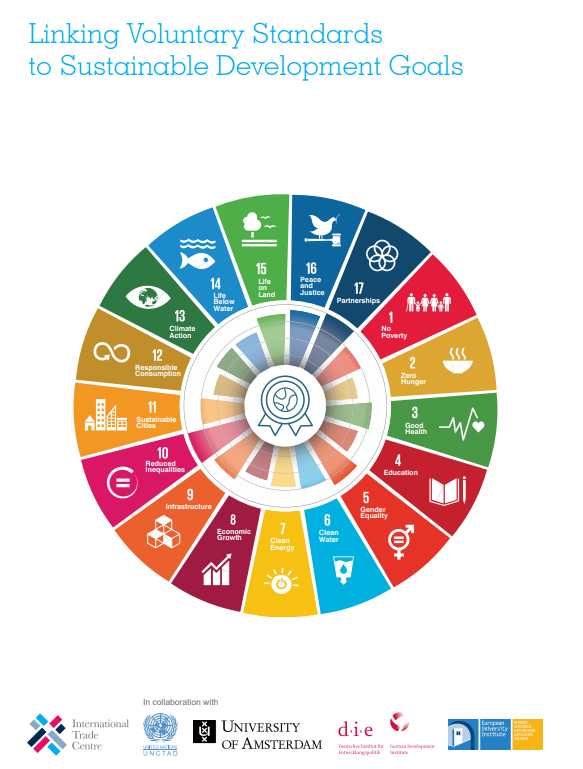 Linking Voluntary Standards to Sustainable Development Goals
Who's behind it? –  the UN Conference on Trade and Development (UNCTAD), the International Trade Centre (ITC), the European University Institute (EUI), the University of Amsterdam (UvA), and the German Development Institute (DIE)
How can it help? – This report helps decision makers in the public and private sectors to understand where voluntary sustainability standards are best placed to contribute. It maps the linkages between these standards and each SDG goal, including its specific targets.
The report finds that 200 or more VSS are linked to SDG 2, SDG 8, SDG 11, and SDG 12.Three SDGs have few or no links to VSS: SDG 13, SDG 14, and SDG 17. It shows that voluntary sustainability standards relevant to the SDGs are widely available among countries and economic sectors. Going beyond minimum legal standards set by governments, such standards seek to reduce adverse environmental and social effects of business activity.
The standards reflect demands of consumers and other stakeholders for more sustainable forms of production, particularly in global supply chains.