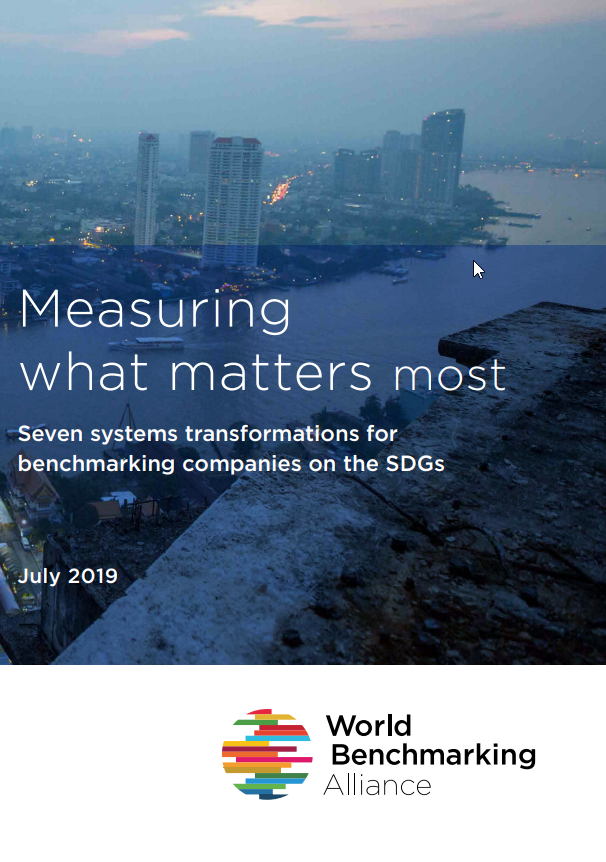 Measuring what matters most. Seven systems transformations for benchmarking companies on the SDGs
Who's behind it? – The World Benchmarking Alliance
How can it help? – The World Benchmarking Alliance (WBA) is developing benchmarks with the aim to drive the private sector's engagement in the SDGs. These benchmarks will produce insights, data and public rankings of the world's most influential companies so that investors, governments, civil society, individuals and the companies themselves better understand corporate progress and can more effectively hold companies accountable for their role in advancing the SDGs.
WBA's seven systems transformations presented in this paper offer a strategic framework to develop these benchmarks and identify 'keystone companies' whose contribution will be vital for the achievement of the SDGs.
To provide these companies with a clear path forward, WBA applied systems thinking that helped identify relevant leverage points and areas where business action is needed. Through a multi-stakeholder approach, WBA is pioneering new benchmark methodologies that will serve as roadmaps to guide sectors through the seven systems transformations.