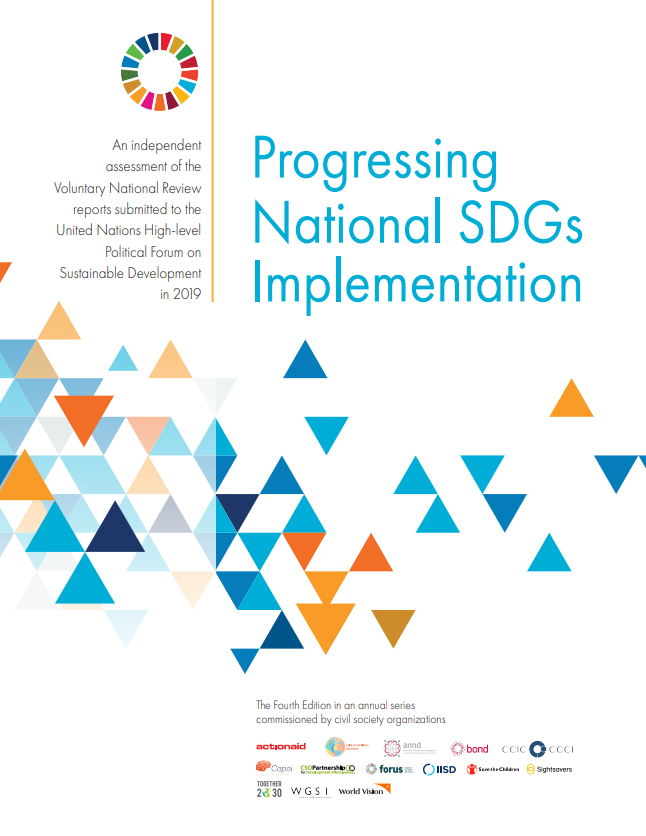 Progressing National SDG Implementation 2020
Who's behind it? – Canadian Council for International Co-operation (CCIC) – Lead
How can it help? –  The Progressing National SDGs Implementation report covers all aspects of 2030 Agenda implementation through an examination of governance and institutional arrangements, stakeholder engagement, policies, the means of implementation and reporting.
Key findings, good practice case studies, emerging best practices and recommendations are presented throughout the report. The full set of
recommendations is consolidated in the conclusion. Here we highlight the key messages arising from the analysis of 2019 VNR
reports.