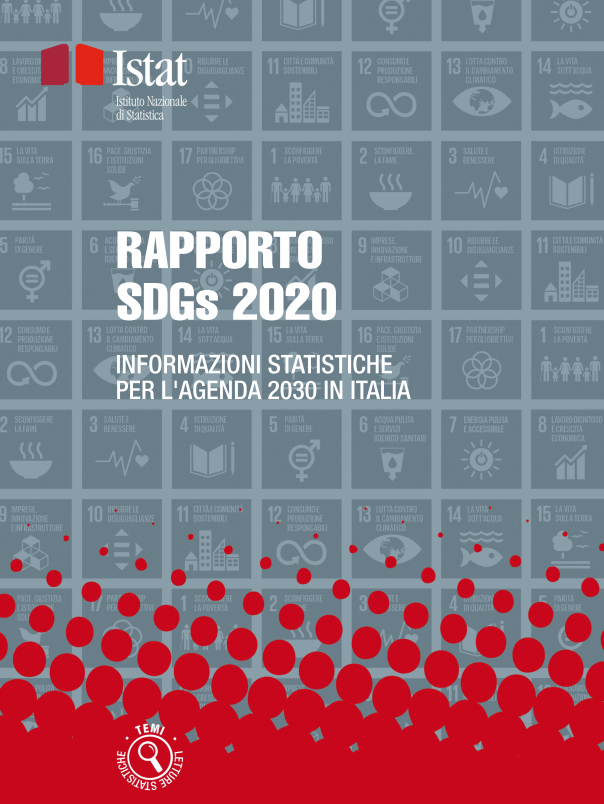 Who's behind it? – Italian National Institute of Statistics (ISTAT)
How can it help? – ISTAT presents the third edition of the Report on SDGs, producing 325 indicators (including130 UN-IAEG indicators) tracking progress on the SDGs across Italy. Particular attention has been paid to regional breakdowns, to those by urbanization level, as well as those by gender, citizenship and disability..
Since the dissemination of the SDGs 2020 Report occurs during the COVID-19 pandemic, although the Report mainly contains information updated to 2019, an attempt has been made to account for the impact of the health emergency in through a scheme of interconnections and networks that presents the interactions between COVID-19 and the various Goals and through a counterfactual evaluation exercise which, starting from the lockdown, estimates the reduction of emissions generated by the behaviors assumed by families and businesses.