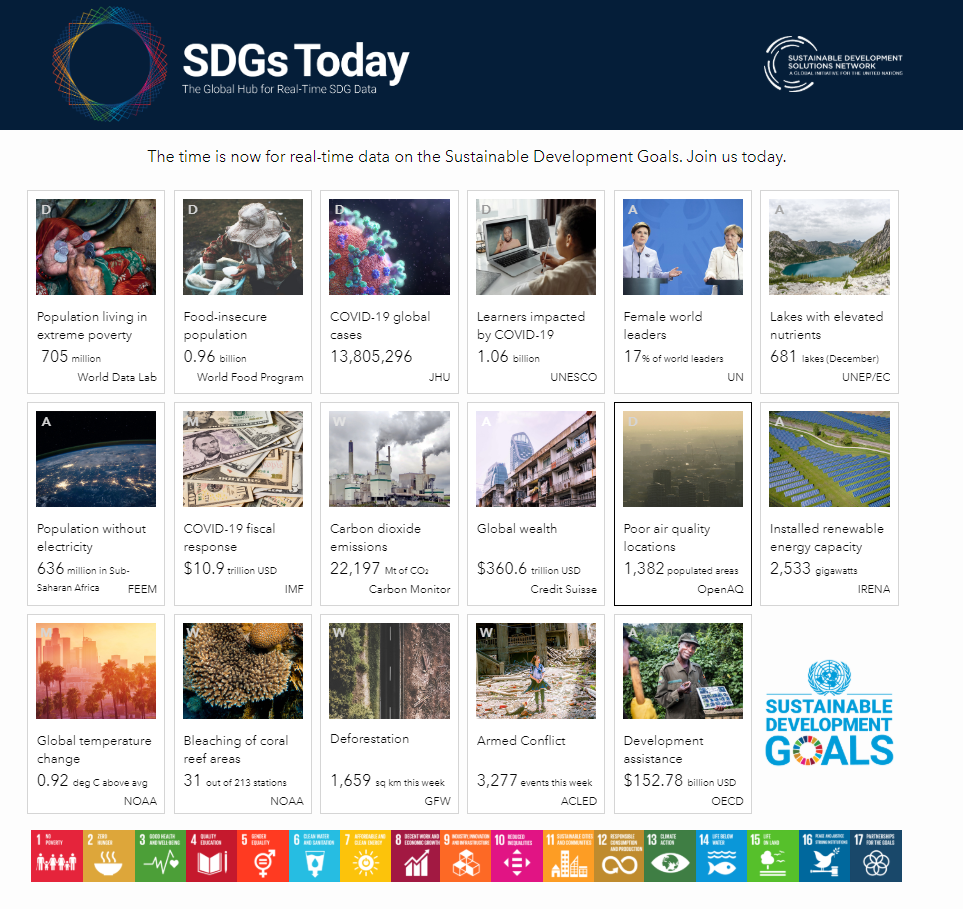 SDGs Today: The Global Hub for Real-Time SDG Data
Who's behind it? – Sustainable Development Solutions Network (SDSN), Esri & National Geographic
How can it help? –  SDGs Today: The Global Hub for Real-Time SDG Data is a open access data platform that will feature timely data (updated regularly) on sustainable development measures.
The platform aims to provide a snapshot of the state of sustainable development around the world right now, whilst enabling users to access and engage with timely data on sustainable development, obtain GIS training and resources, and learn how to use the data effectively to drive action on the Goals. 
SDGs Today is designed to complement the official SDGs monitoring platform developed by the United Nations Department of Economic and Social Affairs (UN DESA), and the data featured are not the official datasets for SDG Monitoring.