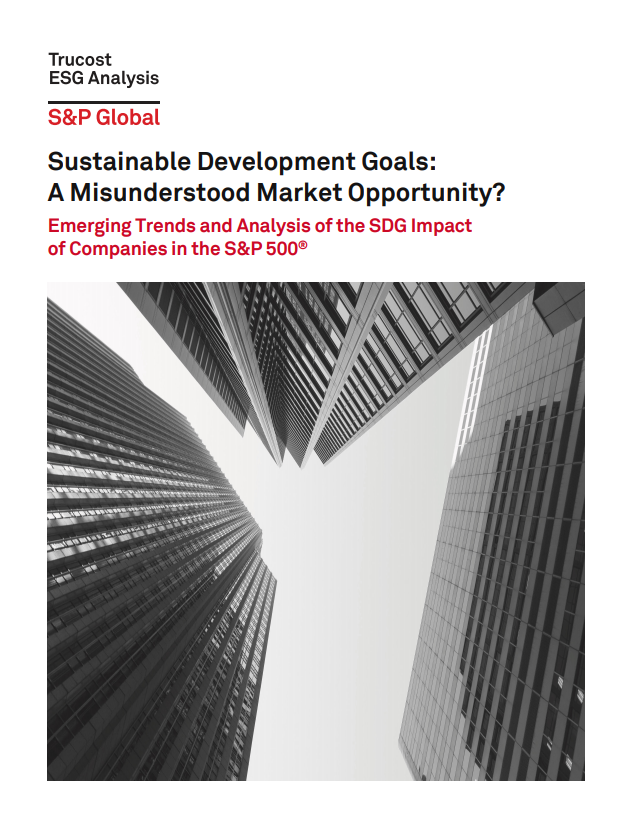 Sustainable Development Goals: A Misunderstood Market Opportunity?
How can it help? – The Sustainable Development Goals (SDGs) – A Misunderstood Market Opportunity? report shows that the SDGs reported by companies does not align with the goals that have the highest risk exposure to the organization.
In this report, Trucost's analysis found that the SDGs with the highest level of exposure are issues related to financial secrecy (SDG 17), land pollution and deforestation (SDG 15), and water overconsumption and pollution (SDG 6). Yet, these topline SDGs differ significantly from the most common SDGs that are included and prioritized in the majority of company disclosures, including health (SDG 3), economic growth (SDG 8), sustainable consumption and production (SDG 12), and climate action (SDG 13).