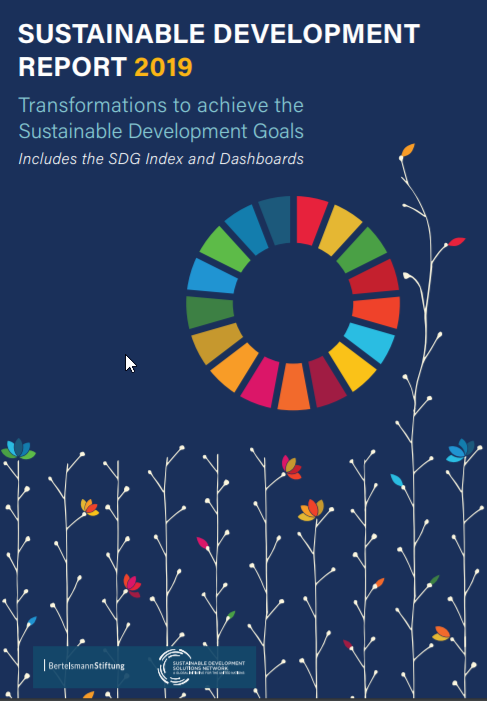 Sustainable Development Report 2019
Who's behind it? – SDSN, Bertelsmann Stiftung
How can it help? – The Sustainable Development Report 2019 presents an updated SDG Index and Dashboards for all 193 UN member states with a refined assessment of countries' distance to SDG targets. It frames the implementation of the SDGs in terms of six broad transformations. The transformations address major synergies and trade-offs across the interventions required to achieve the goals. Above all, they are aligned with ways in which governments and businesses are organized.
The report has been successfully audited for the first time by the European Commission Joint Research Centre. New indicators have been included, primarily to refine the indicator selection on agriculture, diets, gender equality and freedom of speech. In addition, more metrics have been added for international spillovers, including on fatal work accidents. A new website and data visualization tools are available.
This report was prepared by teams of independent experts at the Sustainable Development Solutions Network (SDSN) and the Bertelsmann Stiftung.