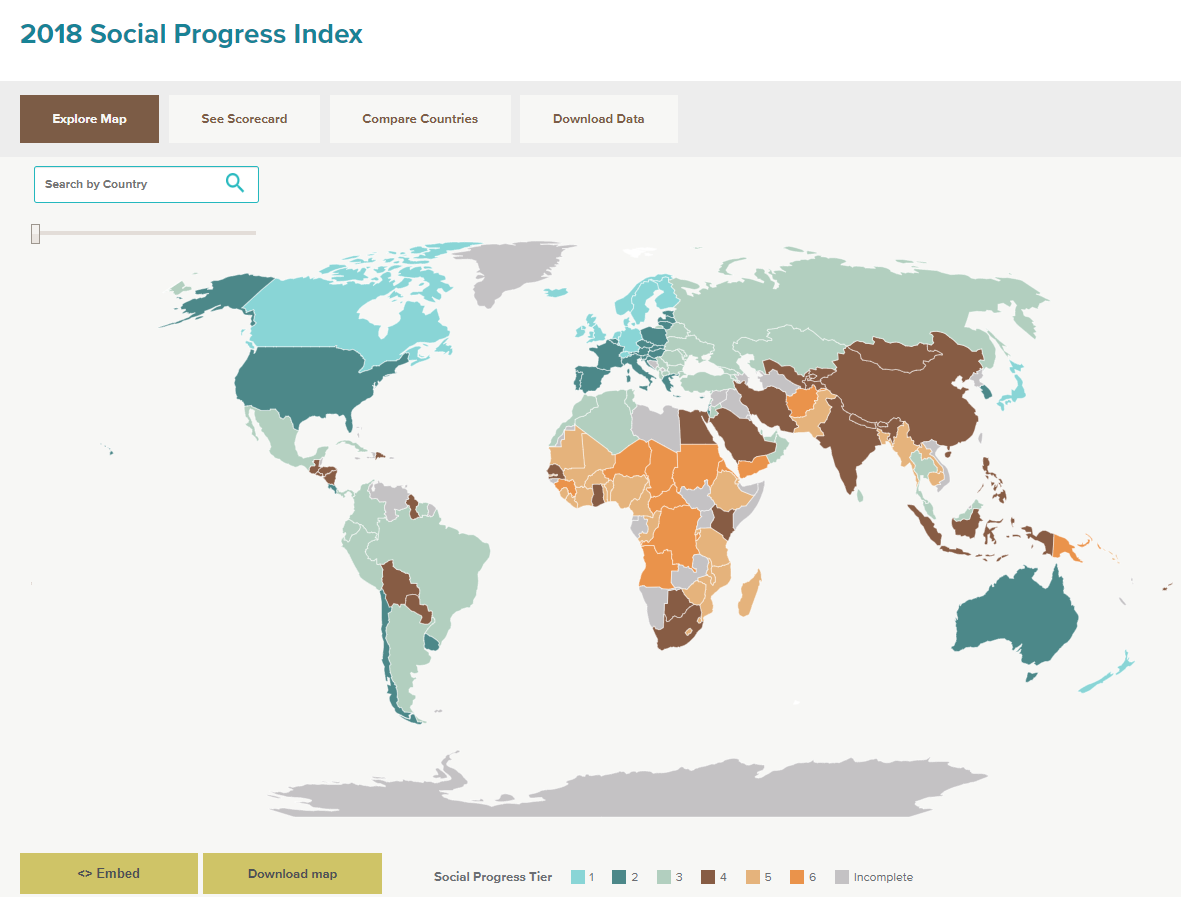 The Social Progress Index
Who's behind it? – The Social Progress Imperative
How can it help? – The Social Progress Index (SPI) is a practical tool to track and report on progress towards the SDGs in a consistent manner. It captures outcomes related to all 17 SDGs and  reflects 131 out of 169 targets in one simple framework, making the implementation, visualization and actionability of the SDGs a tangible reality for social innovators and policymakers all over the world.
The SPI framework has been successfully adapted in countries, cities and communities of every size thanks to its ability and flexibility to incorporate locally relevant data into each index. The SPI can thus be used as a customized tool for social change as it localizes the implementation of the SDGs at a more granular level and captures what matters to local people.
Watch the 2018 TED talk Progress Against the Sustainable Development Goals by the Social Progress Imperative CEO Michael Green to learn how the world is progressing three years into the SDGs.