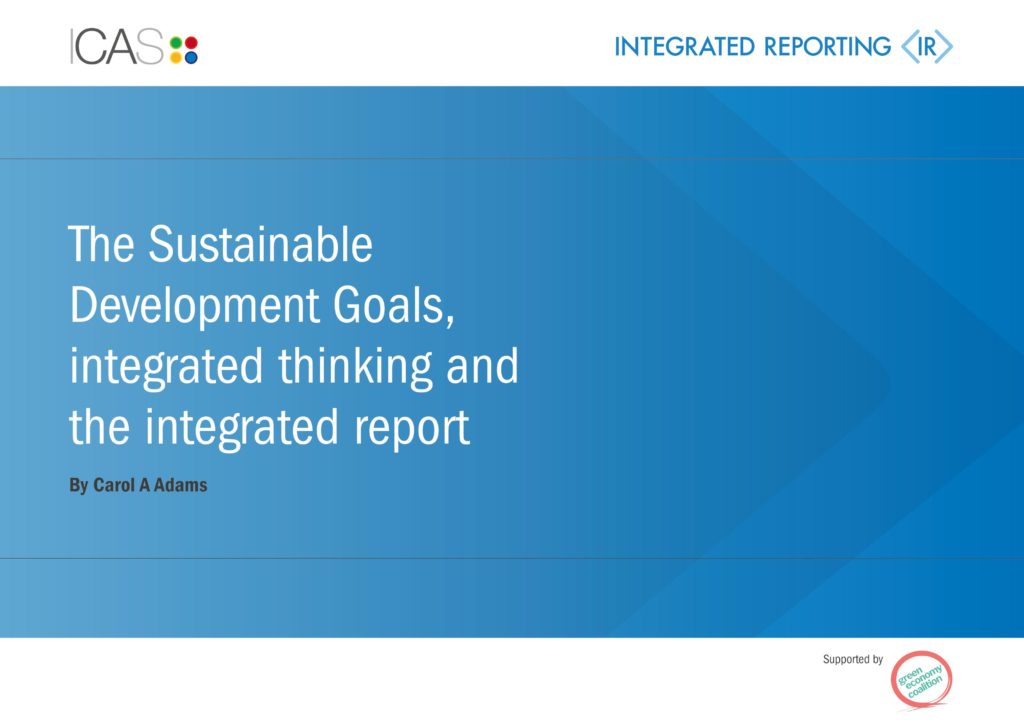 The Sustainable Development Goals, integrated thinking and the integrated report
Who's behind it? – IIRC, ICAS
How can it help? – This document seeks to demonstrate how the Integrated Reporting Framework can be used to embed the SDGs in organizations' thinking and reporting.
It outlines a five-step process that companies can go through to ensure that they are contributing to the SDGs through the Integrated Reporting value creation process, while also demonstrating how this level of contribution can be effectively depicted.
The report also includes references to a number of case studies which highlight how companies are currently reporting on the SDGs through integrated reports. The report helps organizations apply integrated thinking in identifying risks and opportunities that arise from sustainable development issues and to integrate the SDGs at the heart of their strategy, decision making, and business model. It also provides examples of companies that have linked their contribution to the SDGs to their value creation strategy and/or to the six capitals of the <IR> Framework.