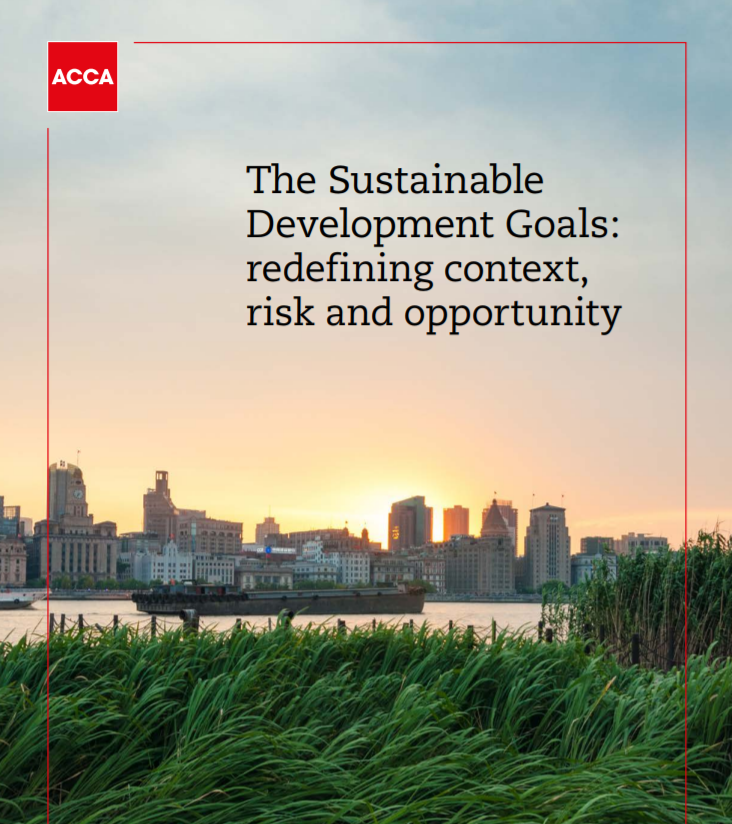 The Sustainable Development Goals: redefining context, risk and opportunity
Who's behind it? – Association of Chartered Certified Accountants (ACCA)
How can it help? –  From the perspective of certified accountants, this report argues that professional accountants around the world are set to be strongly engaged in delivery of the SDGs. It describes how the SDGs agenda has become the new game in town for governments, business and society to pursue. It examines:
an overview of the current state of the global economy and its pressing challenges that the SDGs set out to remedy
the ways that professional accountants can engage in the delivery of the SDGs
the business case for the SDGs and ongoing mainstreaming in finance of environmental, social and governance (ESG) issues
the role of reporting frameworks in delivery of the SDGs
experiences of professional accountants around the word engaging with SDGs.