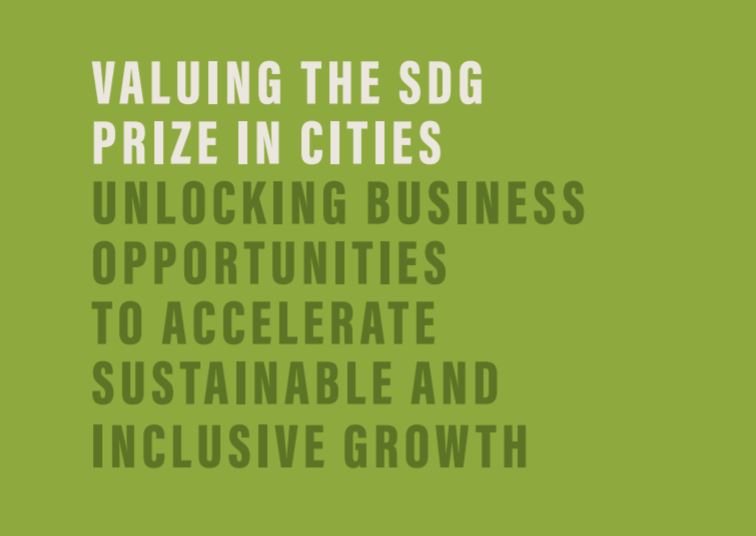 Valuing the SDG Prize in Cities (BSDC)
Who's behind it? – Business & Sustainable Development Commission
How can it help? – This report by the Business & Sustainable Development Commission looks at how urban-focused businesses can experience growth by pursuing sustainable and inclusive business models aligned with the Sustainable Development Goals (SDGs). It points to research that finds that companies could unlock US$3.7 trillion a year through city-based solutions which in turn could also lead to the creation of more than 170 million jobs.
The opportunities highlighted are broken down across 16 areas, including affordable housing, energy efficiency in buildings, improved mobility systems, building resilient cities, smart metering, modular and timber buildings, water infrastructure and cultural tourism. Of the 170 million jobs the report estimates could be created by 2030, 85% could be in developing countries, including 32 million in Africa and around 96 million in Asia. The report further breaks down job creation potential in Asia to 49 million in China, 22 million in India, and the remaining 26 million spread across developing Asia. There could also be an additional 11 million new jobs in Latin America.
As well as quantifying the opportunities that could result from pursuing sustainable and inclusive business models, the report also provides a useful overview of some of the key challenges that cities are facing in the context of achieving the SDGs.