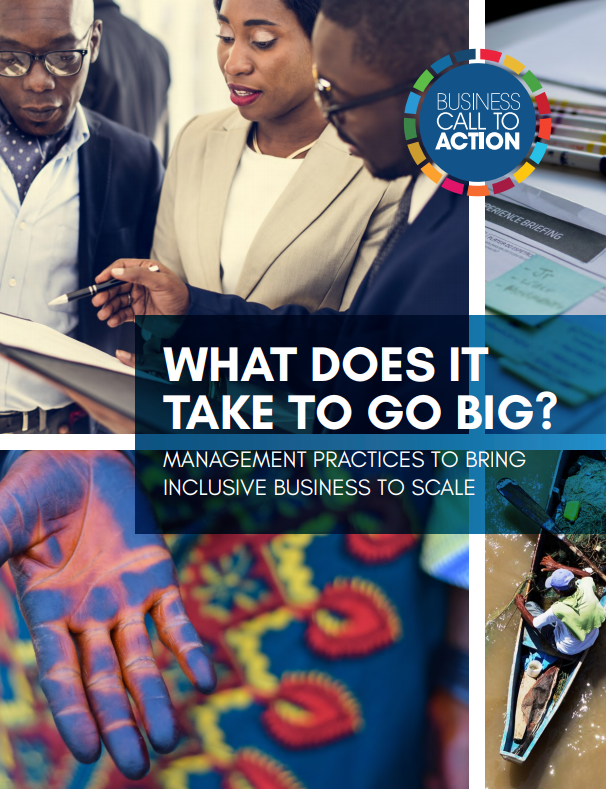 What Does it Take to Go Big: Management Practices to Bring Inclusive Business to Scale
Who's behind it? – Business Call to Action (BCtA) 
How can it help? – Replication of inclusive business is not yet happening widely among multinational corporations (MNCs), often because of internal constraints within MNCs that are preventing the uptake and internalization of inclusive business models.
This report focuses on the internal barriers to scale and the specific management practices that MNCs adopt or adapt for their inclusive business (IB) initiatives and presents what it means to adapt and adopt management practices to inclusive business, why it is important for the success of the IB and how companies can improve and become leaders. It also showcases examples of successful companies and offer steps that business can take to adapt their management practices to become more inclusive business friendly.
This report has been prepared with the support of the UK Department for International Development through the Business Innovation Facility (BIF).