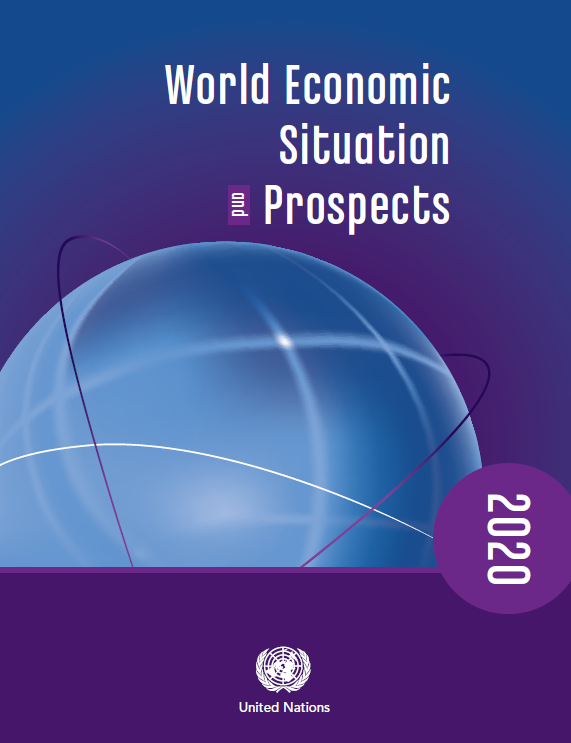 World Economic Situation and Prospects 2020
Who's behind it? – UNDESA, UNCTAD
How can it help? – The UN Department of Economic and Social Affairs' World Economic Situation Report is the UN's flagship annual publication on expected trends in the global economy. This year's edition warns that climate crisis, as well as persistently high inequalities, and rising levels of food insecurity and undernourishment, is affecting the quality of life in many societies and fueling discontent. 
The report demonstrates that the broad-based deterioration of global economic prospects, including a continuing weak growth, may cause setbacks in the pursuit of development goals and meet the 2030 deadline, hampering progress especially on SDGs 6, 10, 12 and 13. 
Compounding the economic slowdown, rising global temperatures and the increasing frequency and intensity of weather-related shocks press home the urgent need for a dramatic shift in the global energy mix. The transition to a cleaner energy mix will bring not only environmental and health benefits, but economic opportunities for many, outlines the report.